Welcome to
#iLoveMG
where I share middle grade books that my fifth graders recommend. (Please note that my fifth graders read a wide variety of books across a wide variety of genres, levels, and topics. Do not think that these books are "only" for fifth graders.) Or check out
#3rdfor3rd
for recommendations from when I taught third grade.
The Aru Shah Series
Recommended by Varnika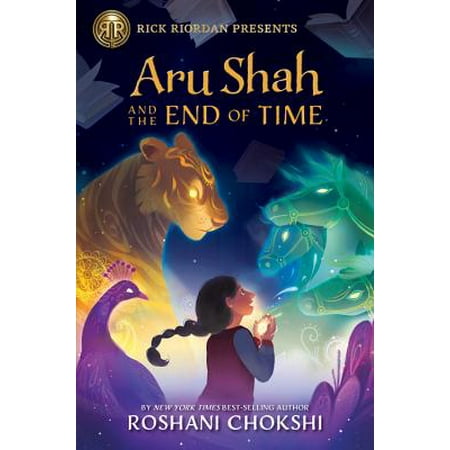 Do you like learning things about cultures other than your own? Do you like books full (no, literally) of adventure?
Then you should read
Aru Shah and the End of Time
by Roshani Chokshi. It's a book full of Hindu mythology, adventure, and humor.
The book is about a girl named Aru who accidentally freezes all time in the world and releases a powerful demon spirit (hence the name) when she lights a lamp to show off for her friends. She then learns that she has the reincarnated soul of one of the famous Pandava brothers. She teams up with Mini, another girl with a Pandava soul. They go on an epic quest through the Otherworld, making friends and fighting demons along the way.
If you liked that book and you want to find out what happens to Aru next, read
Aru Shah and the Song of Death
.
In this book, the god of love's bow and arrow are stolen and Aru is blamed. She and Mini team up with Brynne, another reincarnated Pandava and Aiden, the son of a famous celestial dancer. They go on a long adventure, fighting nagas (top half human, bottom half snake), a legendary demoness, and others. Aru Shah is a brave, Swedish Fish eating girl and she will prove her strength to you through this book.
Note: These two books are part of a quartet. The third book is called
Aru Shah and the Tree of Wishes
, and it is coming out in spring 2020.
Click here for all of our #iLoveMG posts
. What are your favorite middle grade books?