Happy
#cyberPD
! This summer's online educator book club is tackling the brand-new (and inspiring!)
Being the Change: lessons and strategies to teach social comprehension
by Sara Ahmed. Join us during the month of July as we read, discuss, and reflect on this powerful book and how to incorporate it into our classrooms. You can find all the
details about #cyberPD here
and/or
click here to join the Google+ discussion group
.
Quick Intro to Me
If you are new to
The Logonauts
, my name is Katie, and I've been a classroom teacher for 10 years. I taught 3rd grade for 8 years, 4th grade for 4 years (concurrently with 3rd grade), 7th grade for 2 years, and this fall I will be teaching 5th grade, all at the same K-8 school in Wisconsin. Pfew! I am so excited about the potential for this book as I am working to construct and refine what fifth grade curriculum looks like at my school.
Finally, I am also a new mom (!) working to sneak moments of professional development (and meals) in between an only-ever 35-minute-long nap schedule. Yikes.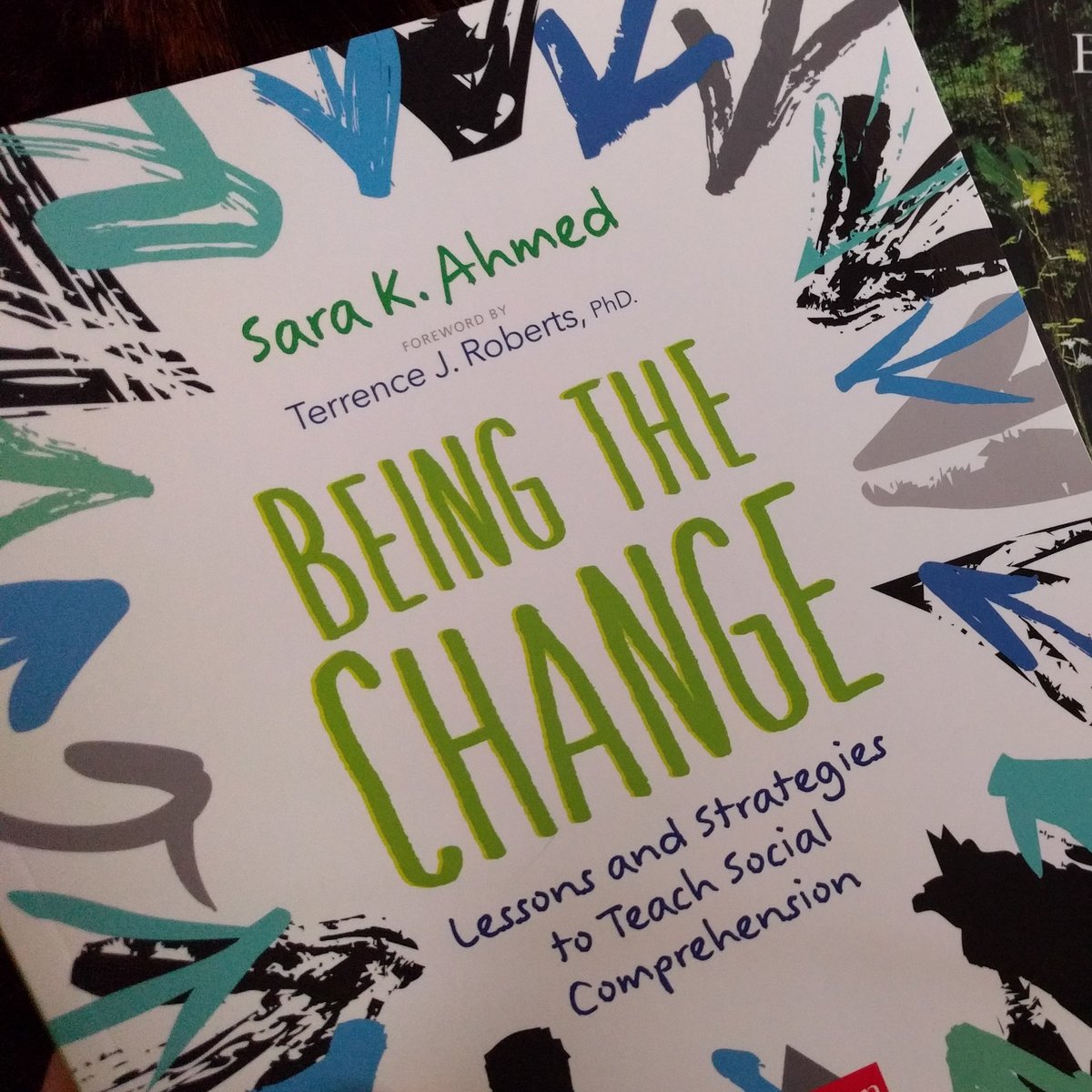 Big Takeaways from the Introduction and Chapters 1-2
Full disclosure: I read this entire book the night it arrived. There is so much here to use immediately with students and so much potential for changing minds and hearts along the way. I was thrilled when
Being the Change
was announced as the
#cyberPD
choice.
One of my favorite things about this book is the way it is set up to get right to the heart of the lessons while also providing detailed descriptions that would allow almost any teacher to simply pick up the book and incorporate a given lesson into their day. Ideas like the two-column journaling format ("At first I thought ... Now I think ...") are easily adaptable across a wide-range of grade and skill levels, as well as applicable to a wide-range of lessons and topics.
At the same time, there is a discernible progression both within each chapter and within the book as a whole, so it is easy to see how incorporating each one would allow students to build and build on their self-understanding leading towards empathy and understanding of others.
Sample Poem: Where I'm From
I had a few days between units with my seventh graders before my maternity leave last spring and was looking for quick one-off lessons to fill in. We have a regular
Poetry Friday time
(which I have done across all grade levels), so it was a natural fit to find a poetry prompt to use. I stumbled across
George Ella Lyon's incredible "Where I'm From" poem
, which just happens to be featured in Chapter 1. (Be sure to
click on the audio
to hear her read the poem aloud. Amazing!) We had just finished a unit on identity and family history, so it was easy for my students to bridge the gap into sharing that knowledge in a different form. Below is one of those student examples:
Where I'm From
I'm from the water,
From mud and from rain.
I'm from watching the TV on Sundays,
From reading a nice crisp book.
I'm from the fire,
Crackling in the pit.
I'm from the food,
Sweet warm, soft.
From the green grass,
Thick trees with crunchy leaves.
I'm from the home,
the family
and most importantly,
the heart.
I promise you, you could hear the heart of the classroom community beating as several kids volunteered to read their poems aloud at the end of the period. You don't want to miss out on the kind of impact this lesson (and, I'm sure, all the others) can have on your students, your classroom, and yourself.
I look forward to hearing everyone else's thoughts about the book and seeing how our conversations evolve through the rest of the month! Join in via the
Google+ discussion group
. (Just FYI - I am traveling this week with limited internet access, so I will get back to all your comments and posts later in the week.)
(
Click here for all #cyberPD posts, including previous years
.)